PRODUCTS
ANTI-IB Oral solution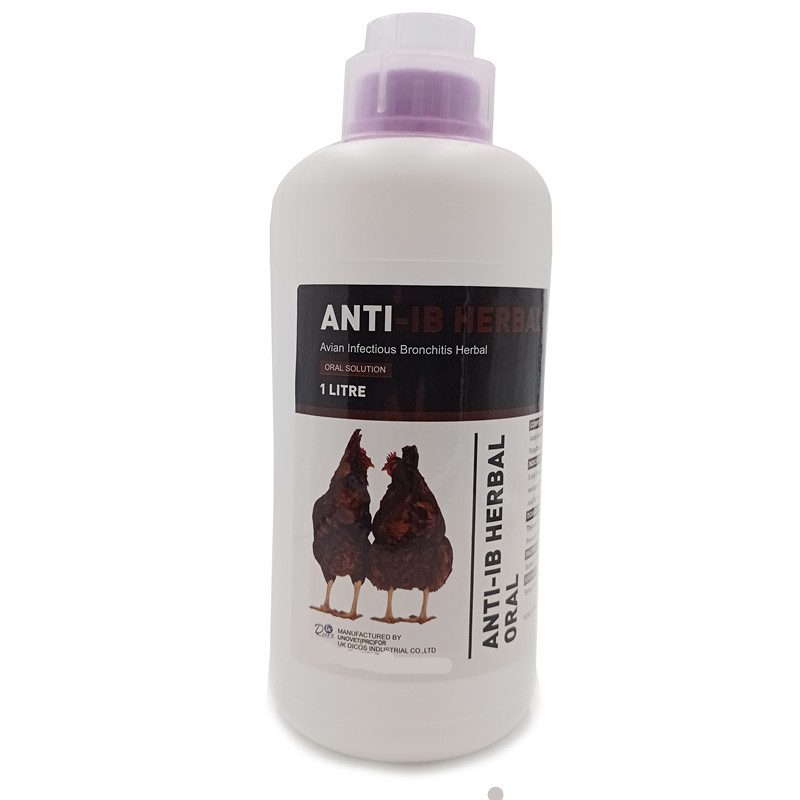 INTRODUTION:
ANTI-IB Oral solution
Clearing heat and detoxification, xin liang jie biao, anti-inflammatory analgesia. Applicable to horses, cattle, sheep, pigs, poultry and other bacterial, viral cold, high fever and other causes of cold, fever, cough, sneeze, runny nose, sore throat and other respiratory syndrome. The manifestations are: fever, body temperature (40-41.5℃), lack of energy, loss of appetite or lack of food, often crowded together, unwilling to exercise, cold fear; Dyspnea, cough is serious lying on the ground and continuous cough and asthma; Mucus discharge from eyes and nose.
Honeysuckle has a definite inhibitory effect on the virus. The test showed that hypericin could kill more than 99% of the virus for 20 minutes at the concentration of 2.23mg of the organism per kilogram. Especially for avian influenza, distemper has a very good curative effect, in addition, this product has the effect of improving immunity.
FAQ:

Q1: Are you a factory or trading company?
A:We are a factory.We are one of the golden supplier chosen by Alibaba.
Q2: How much does shipping cost?
A:It depends on the quantity of goods, The shipping method, and the country,use the website, Online inquiry to our sales.
Q3: Can we get your free samples?
A:Yes, you can. Our free sample can be provided for our customers to test quality. But the freight for express is on buyer's account.