PRODUCTS
BROMIX OIL Oral suspension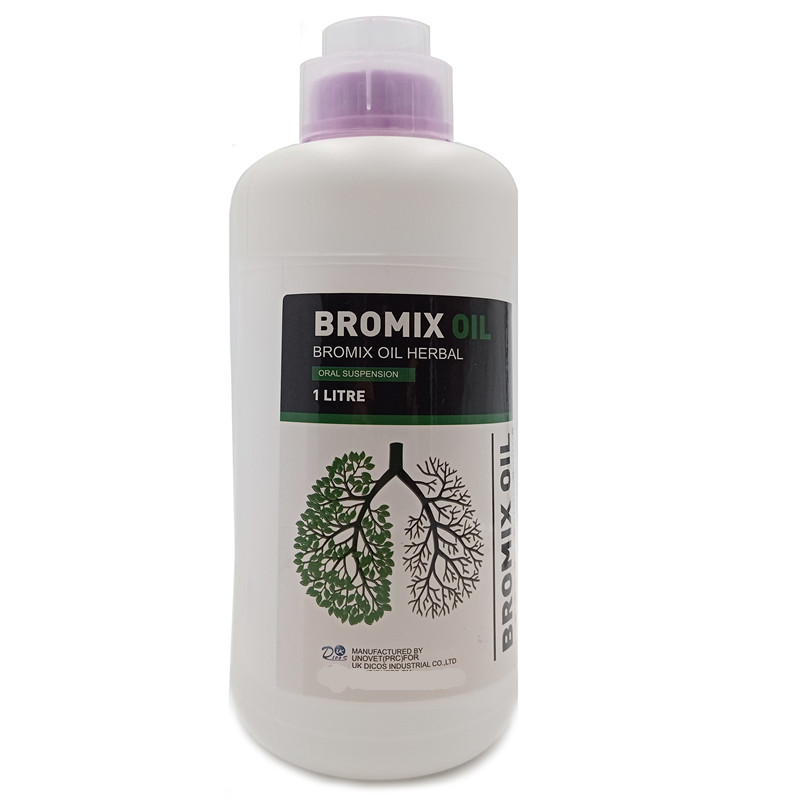 INTRODUTION:
BROMIX OIL Oral suspension
This product can directly act on bronchial glands, promote the release of the lysosome of mucus secreting cells, so that the sticky sugar fiber in sputum differentiation and lysis; It can also inhibit the synthesis of acidic glycoproteins in mucus glands and goblet cells, and make them secrete small molecules of glycoproteins with low viscosity, thus reducing the viscosity of sputum and making it easy to cough up. In addition, still can stimulate gastric mucous membrane reflex sex ground causes glands of respiratory tract to secrete to increase, make phlegm fluid is diluted. Bronchitis, asthma, emphysema and other sticky phlegm is not easy to cough up.
Allicin is used for deep fungal and bacterial infection, for the prevention and treatment of acute and chronic dysentery and enteritis, whooping cough, fungal infection of lung and digestive tract, candidiasis albicans, cryptococcal meningitis, tuberculosis, etc. Routine use is not recommended, but is recommended if other anti-infective drugs are ineffective or intolerable.
FAQ:
Q1: Are you a factory or trading company?
A:We are a factory.We are one of the golden supplier chosen by Alibaba.
Q2: How much does shipping cost?
A:It depends on the quantity of goods, The shipping method, and the country,use the website, Online inquiry to our sales.
Q3: Can we get your free samples?
A:Yes, you can. Our free sample can be provided for our customers to test quality. But the freight for express is on buyer's account.